Our Hospital
Our Mission:
To provide high quality, progressive and compassionate medical and surgical care for dogs, cats and exotic pets through continuous improvement and education in the field of veterinary medicine and, in so doing, exceeding our clients' expectations.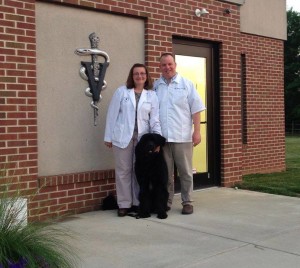 Warwick Run Animal Clinic has provided compassionate, high quality care to families and pets of Berks, Lebanon and Lancaster counties for more than 25 years. We provide a variety of medical, surgical, dental, wellness and preventative care services for dogs, cats and exotic patients. Every pet that enters our doors will instantly be well-cared-for by our compassionate and attentive veterinary team. We welcome you to visit us anytime to experience our friendly, caring and professional atmosphere.
In September 2004, Drs. John O'Neill and Erin Murphy purchased the hospital from its previous owner and, since then, have more than tripled the number of staff and expanded the range of services offered.
One thing that hasn't changed is the hospital's guiding principle: To treat every pet and client like family, and to always do what is in the best interest of the patient.
Our healthcare team consists of four full-time veterinarians, 6 licensed veterinary technicians, and more than 10 support staff. Client communication, education, disease prevention, and wellness are our top priorities.
---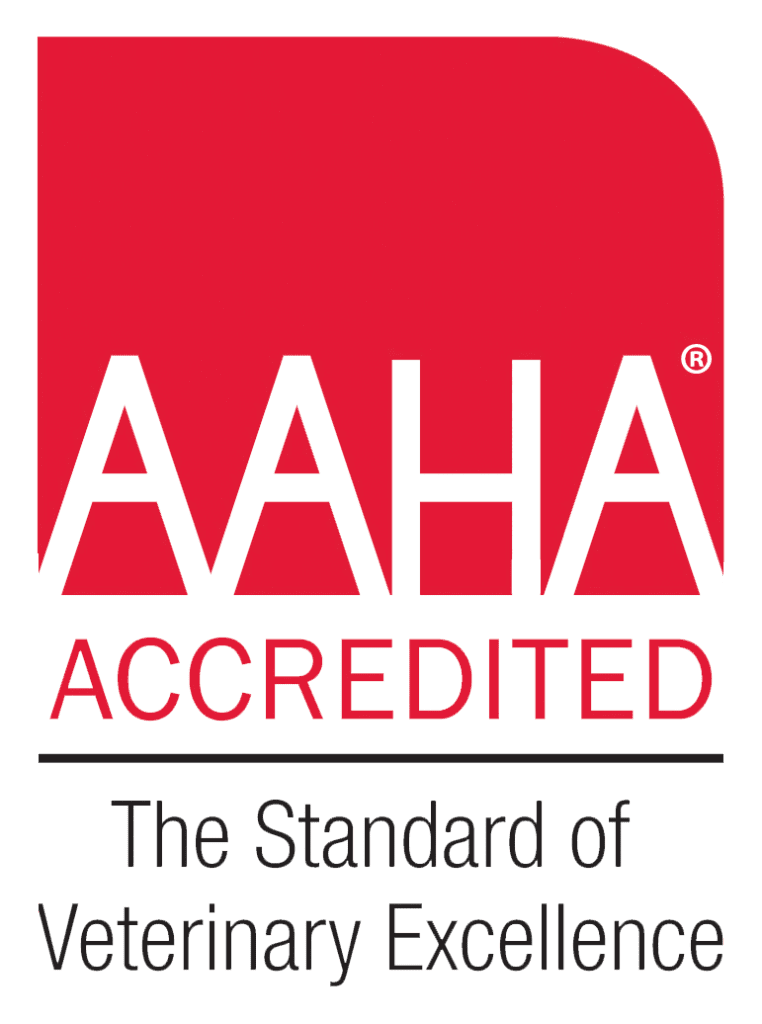 Did you know that accreditation for animal hospitals is voluntary? Surprising, isn't it? Nearly 60 percent of pet owners believe that their pet's veterinary hospital is accredited when it is not. In actuality, only 12-15% of animal hospitals have gone through the accreditation evaluation process by the American Animal Hospital Association (AAHA). We are proud to call ourselves an AAHA-accredited hospital.
In the United States, all human hospitals that serve people with Medicare must be accredited through an accrediting body; they undergo regular reviews and quality checks to ensure they meet standards of quality for every aspect of medical care. However, not all animal hospitals choose to pursue the AAHA-accreditation process since it is not required by law. When it comes to pet health care, accreditation is voluntary. The accreditation process is rigorous and time-consuming, and not every veterinary hospital wants to go through the lengthy process.
Accreditation by AAHA means that an animal hospital has been evaluated on approximately 900 standards of veterinary excellence. To maintain their accreditation, hospitals undergo a rigorous review by veterinary experts every three years. State and provincial regulations can vary widely – in fact, some states don't routinely inspect hospitals, only going in for an inspection when a complaint is filed by a pet owner. AAHA accreditation is considered the standard for veterinary excellence, and does not vary between states or provinces (AAHA accredits hospitals in both the U.S. and Canada).
We are an AAHA-accredited veterinary hospital. That means we hold ourselves to a higher standard. Pets are our passion. And keeping them healthy is our #1 priority. Here, we strive to deliver excellent care for pets. Because your pets deserve nothing less.
Learn more about AAHA accreditation and why our accreditation is important to you and your pet. Visit aaha.org/petowner.
---
Here is a few images of our great facility and some staff with Pets in Adamstown, Pa. Come visit us and bring your furry friend!